Pinewood derby was all about original design for Ridge this year.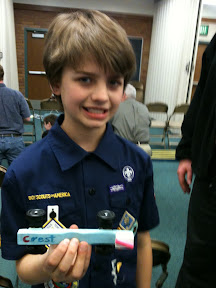 First place finish would have been nice but third had to do. The derby is all about a lesson in how to loose gracefully.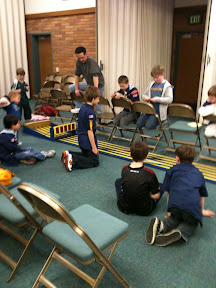 He taught Massi a little lesson about what to expect in a few years.
The night was just what you'd expect, complete with Eric putting the wheels on 10 minutes before start time.
Good sport Ridge.
via Paige's iPhone